Latest News
eyetracker, Europe's leading dedicated eye tracking research
company ( www.eyetracker.co.uk)  and European packaging giant DS Smith ( www.dssmith.uk.com ) have reached a pioneering partnering agreement that sees eyetracker working closely with DS Smith.
The partnership aims to help DS Smiths customers' improve Retail
Ready Packaging (RRP), it's influence on shopper navigation and its potential
to increase sales.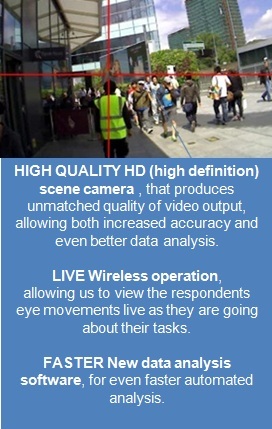 Another industry 1st for eyetracker...
We are please to announce that we have just taken delivery of the very latest mobile eye tracking glasses that not only delivers HD quality video (the highest quality of video on the market), but can also be run wirelessly.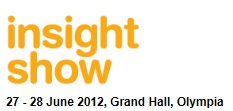 We are please to announce that we will be exhibiting at this years Insight show. To find out whats new in the world of eye tracking, why not pop along to our stand (F182) and have a chat.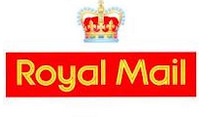 We are pleased to announce that the next date of our Royal Mail eye tracking omnibus has been set for 4th July 2012. All final submissions must be with us no later than 5pm 29th July.
For further information please contact us, or go to Other Service on our menu.
eyetracker, Europe's leading eye tracking research company and Holland's most innovative research company, Validators, are pleased to announce that they have agreed a joint partnering deal that will see eyetracker offering Validators ground breaking research methodology to the UK market.