What Is Fixed Eye Tracking

What Is Fixed Eye Tracking?
Fixed eye tracking, also known as static or screen based eye tracking, is a system that monitors a respondent's eye movements as they sit in front of a computer monitor or stand in front of a "life size" projected image.
Our system, called the eyescreen, is a portable, lightweight mobile eye tracking solution that can be used on location or in a studio.
Advertisements including TV, print and OOH

Direct mail

Pack and shelf testing

Web usability
When used in conjunction with projected images it simulates a virtual shopper environment allowing respondents to engage with "life size" shelf units without having to test in -store.
Why Use Eye Tracking
In any given day we can be subjected to 34GB* of visual information. However, the brain is only capable of processing 5-10% of those 34GB's.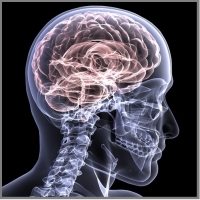 As a marketer it is important to be able to understand if your message or product is part of this very small percentage.
Conventional self reporting methodologies all rely on a respondent reporting what they thought they saw.
However, even seconds after completing a task, it is our experience that most respondents are unable to recall exactly what attracted their attention. Often what they say they looked at and what they actually looked at are two very different stories.
Eye tracking is the only way to be able to see exactly what it was they looked at allowing you to access the "window of consumer cognition".
*Source University Of California