Direct Mail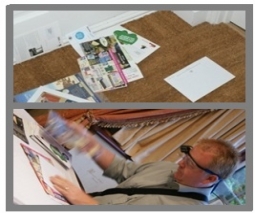 In 2010 we were approached by the Royal Mail to conduct a study looking at how people visually interacted with their mail and what could be done to maximise mail opening.
As a result of this major ground breaking study we have been able to help many of today's top companies improve not only visual engagement, but more importantly response rates.
To do this, we have developed our own research models that combine eye tracking, specialist qualitative research techniques and normative data to ensure that your direct mail items perform the best they can.
We are also the Royal Mail's Partner, running their eye tracking omnibus (see other services)
Stand Alone Or Fully Integrated
Our services can be provided as an individual study or easily integrated into other market research to complement the work and provide a greater degree of understanding.