Our Eye Tracking Omnibus
What is an omnibus eye tracking service?
In today's marketplace, companies face significant competitive challenges.
With limited budgets and time constraints, companies need cost effective research tools to aid decision making. Our omnibus eye tracking services provides such a tool. Because the fixed costs are shared, any client can buy just a portion of the interview time for a relatively low fee and the benefits you will gain from the results will more than cover the cost.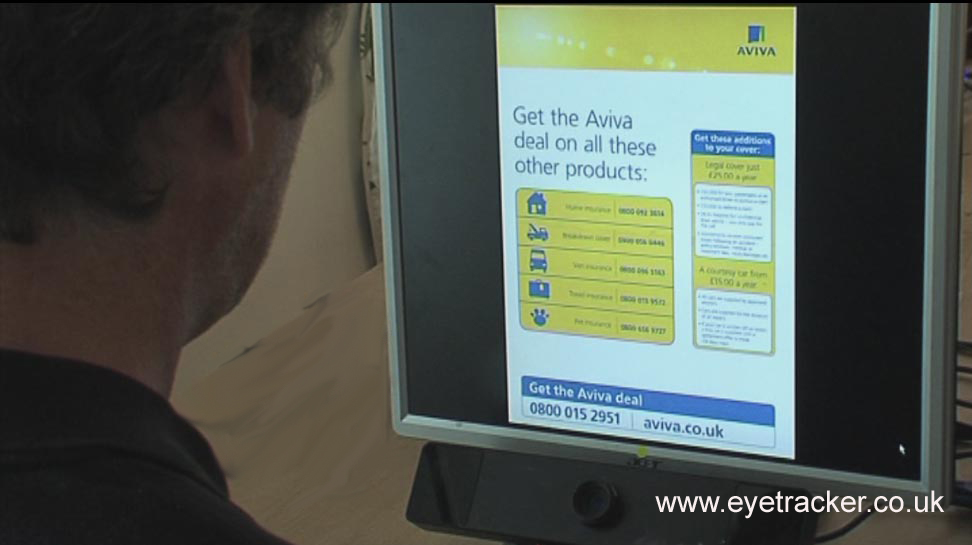 Over the course of a month we run various eye tracking studies for the advertising, packaging and direct mail  industry. For each monthly session we take a maximum of 12 submissions (a submission consists of one piece of media) submitted by a range of customers.
These submissions are built into an eye tracking carousel (imagine a PowerPoint screen show) which is then shown to a  minimum sample of 80 respondents.  Each item will appear on screen for 5 seconds as previous research has proved that the first 5 seconds of exposure are the most important for building interest and triggering action.
As well as taking part in the eye tracking element of the study, 16 of the sample will be asked to undertake a 30 minute qualitive interview. During this interview responses to each of your submissions will be explored in depth, helping us analyse and interpret the eye tracking data.
All participants in the study will not only receive an eye tracking analysis of the material they input, but also conclusions and recommendations on ways to improve their submission(s).